VINTAGE STUDIO ART POTTERY CLAY FEMALE CANDLESTICK SIGNED 20.5 tall RUSSIA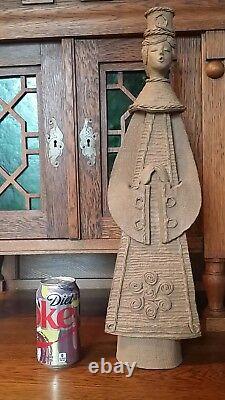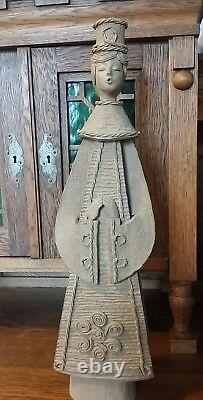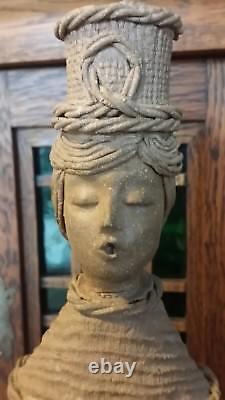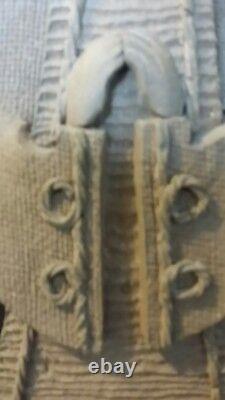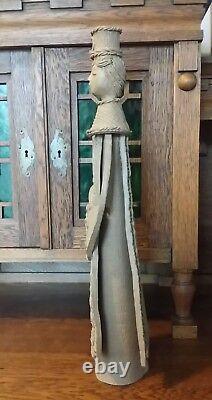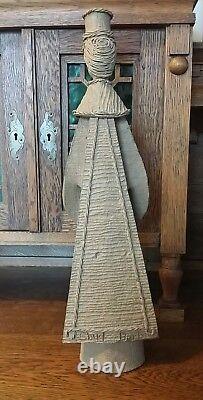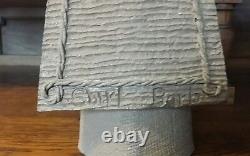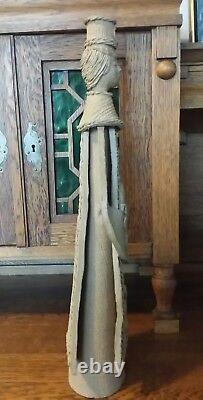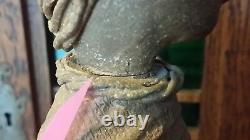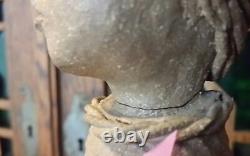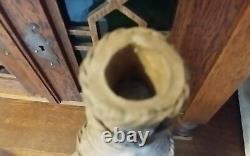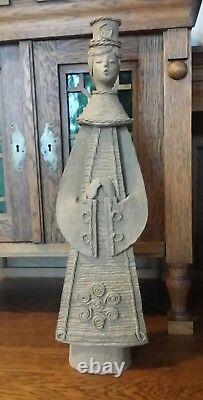 This is an unusual piece so nicely done. The female figure appears in prayer. The clothes remind me of Ukranian or Russian clothes. The piece is signed, but I can't quite make it out.
It looks like Shirl Barb. The head has a hole to fit a candle. The clay is almost like a baked brick which has been rolled and had texture added. The pieces appear to be glued together. The head is definitely glued, either through a break or because it was done in a different manner than the body.
The piece is huge and heavy. 20.5" tall, 5.5" at the widest. Weighs 6 pounds, 3 ounces.
I don't see any losses, but please note the way the head is attached. Please review the pictures closely as they are part of the description.

---