Vintage LOUIS MIDEKE Studio Pottery Bowl Listed Washington Ceramicist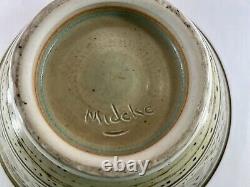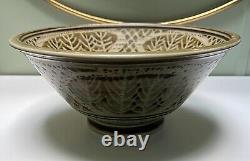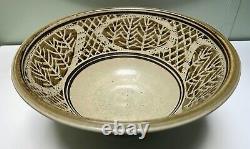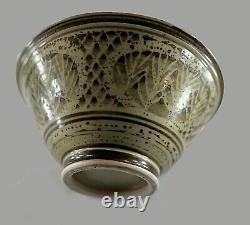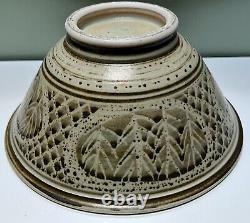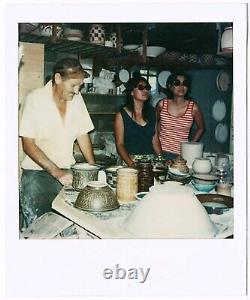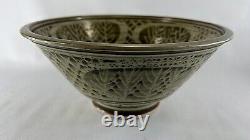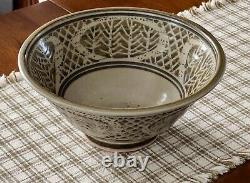 He opened his sales shop in 1954 and his ceramics won awards, proving to be extremely popular. Featuring an elegant conical shape on a raised foot with a smooth finish, this piece is decorated with intricate wax-resist designs in shades of olive green.
It measures 9 3/4 inches across the top rim, stands 4 1/2 inches tall on a 4 inch diameter base and weighs 2 pounds 10 ounces. We've included a photo from a website called washingtonruralheritage. The caption reads: Louis Mideke and guests look at work in his studio, Bellingham, Washington, circa 1975. Note that the upside-down bowl in the foreground is almost identical to this one.
This bowl is in excellent condition, with no damage, little wear and crazing confined to the inner bottom. In 1981, Mideke was honored as a Living Treasure by the Bellingham Municipal Arts Commission. This beautiful bowl illustrates why Louis Mideke's works have earned a following among collectors everywhere.

---