Vintage Kri Kri Studio 1997 Art Pottery Ceramic Sugar Bowl Retired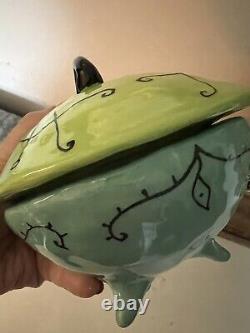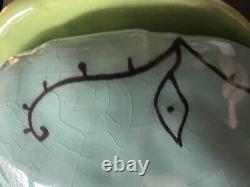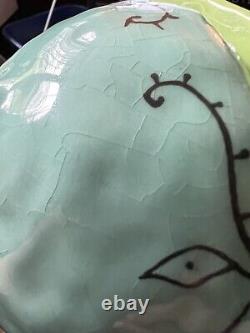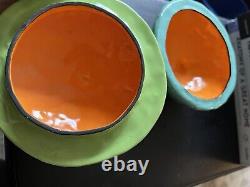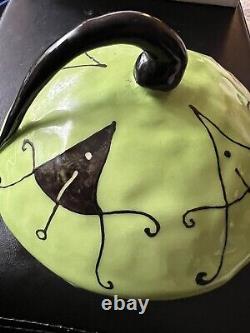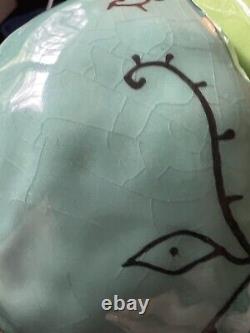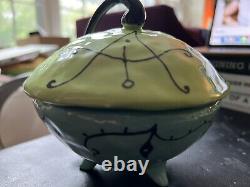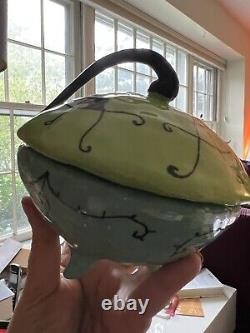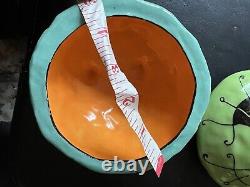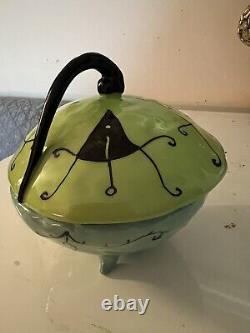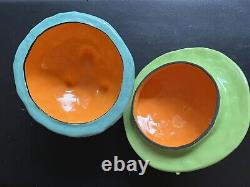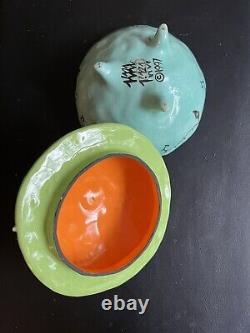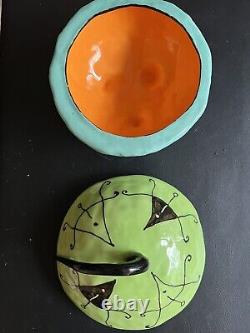 To start, I went through a period in the late 1990's where I was utterly obsessed with Kri Kri dishes and tableware. They are so unique and bright and colorful and just magic - but apparently I had a LOT of bad days at work because I have an enormous collection! So if you too are a Kri Kri fan - or are having a bad time at work and think your day would be improved by a bunch of brightly colored ceramic dishes - you are in luck!
I will be putting up a lot of these if there is any interest - and if there are any pieces you particularly are interested in let me know! First up is this delightful sugar dish: it is green and blue and lined in orange. Basically in perfect condition - I don't drink coffee and I never used this so it was just in the cabinet for a long time unused and then it was in boxes unused. Handle is black, handpainted decoration swirls and leaves and little figures? And the cutest little feet.
Something this handmade isn't easy to measure about it's about 6 inches high and about six inches in diameter - with the interior a bit smaller - around 5 inches. It's a sugar dish. Let me know if you have any questions or need any more details on this.

---