TS Post Pottery Serving, Centerpiece Bowl 12 Inches Vintage 1989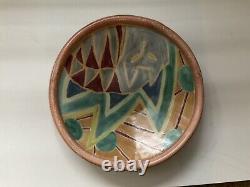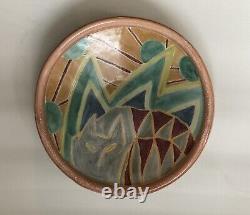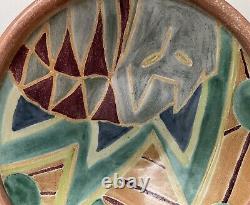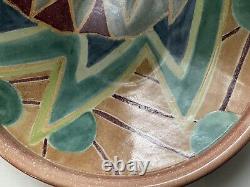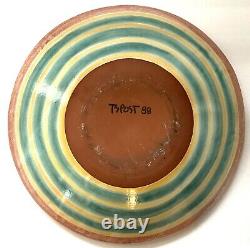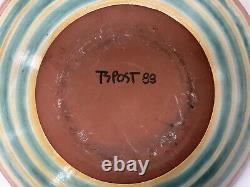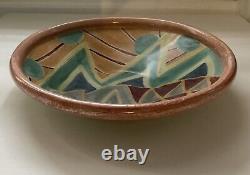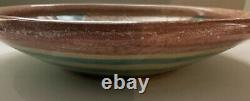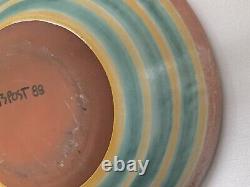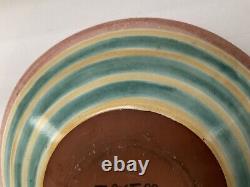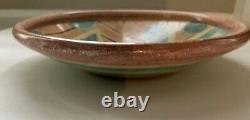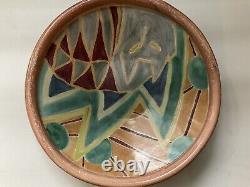 Tom and Sara Post created unique dishes and serving pieces by hand. They worked out of a studio in Davis, CA from the 1980's to 2006. Their work is sought after and only becoming more so as time goes by. Many of their pieces are showcased in museums as the best examples of clay pottery design of the era. This 12 inch round bowl has all the characteristics of their work. It is particularly beautiful and bright. It has the feel and look of a handmade pottery bowl.
It is in excellent condition (see photos). The tiny white spots on rim are a characteristic of clay pottery not a flaw. Only sign of wear are some surface scratches on unpainted clay bottom. This can and should be used.
It is a perfect size for a centerpiece empty or filled with fruit. Great for buffet table for large salad, pasta, etc. And can stand alone as a beautiful art pottery now vintage.
Please examine photos and feel free to contact me with questions or concerns. Bowl is smothered in bubble wrap and specially purposed packing in heavy box to arrive at your home safely. TS Post pottery continues to increase in value.

---