Studio Pottery 8 Stoneware Bottle Dark Brown Vintage Vase Signed Dutton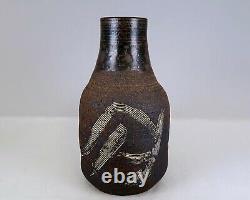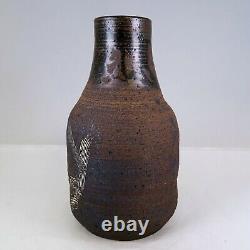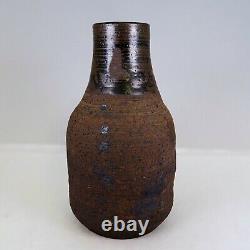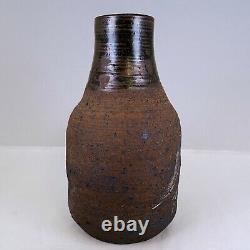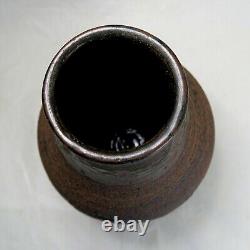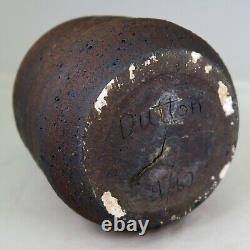 This listing is for a rustic dark brown stoneware bottle. The interior of the bottle as well as the neck have been glazed, leaving the rest unglazed.
An abstract design, reminscent of a tree limb, shows through in white. It stands approximately 8 inches tall and is around 4 1/2 inches across at the widest part. The artist has signed the base and lid with "Dutton" and "9/62" -- the latter mark is assumed to be a date. Very good vintage condition on this bottle.
You'll note a crack on the bottom from firing; it doesn't go all the way through.

---