Stig Lindberg Pottery Yellow Vase Faience Gustavsberg Studio Mid 20th Century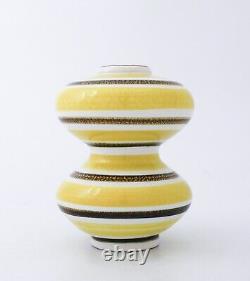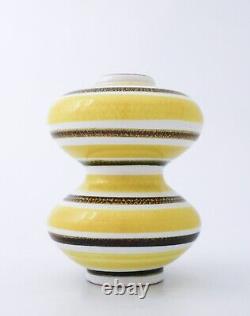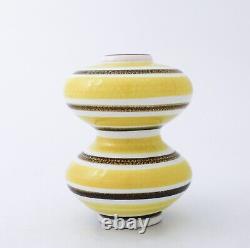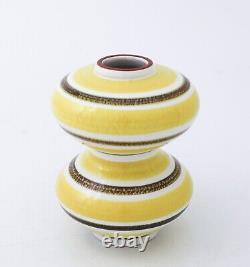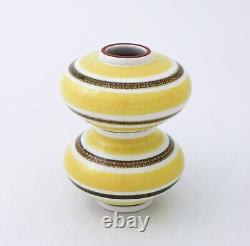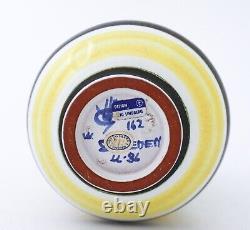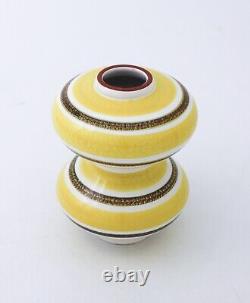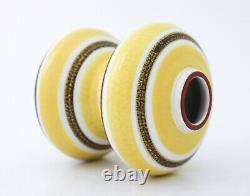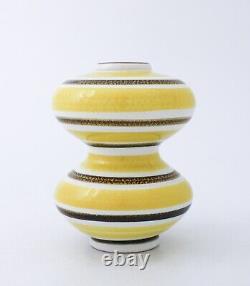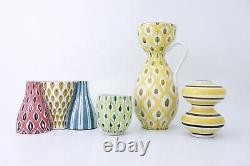 A vase in faience designed by Stig Lindberg at Gustavsbergs Studio in Stockholm, it is 13.5 cm (5.4") high and 10 cm (4"). This vase is painted by the faience painter Karin Gustavsson.
In 1942, Gustavsberg opened the exhibition "Faience painted in spring" in Stockholm. The press screening of this exhibition was attended by a lot of journalists because an invitation card made of faience had been sent out, which can perhaps be considered one of the first ingenious PR strategies in the industry. These faiences became incredibly popular and have since become somewhat of a hallmark of Stig Lindberg's design. The forms were created by Stig Lindberg and Gustavsberg had a number of faience painters who painted these characteristic patterns.

---