Large 14 Vintage Pit Fired Pottery Pot, Signed Hogback'84 by Bob Kizziar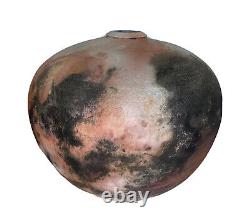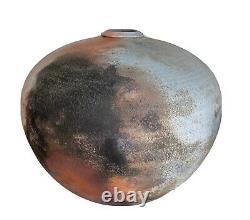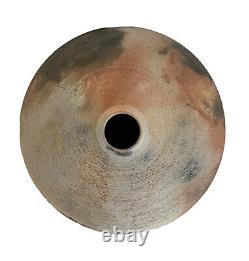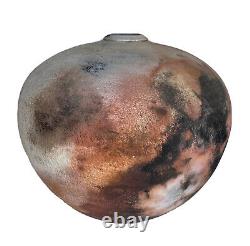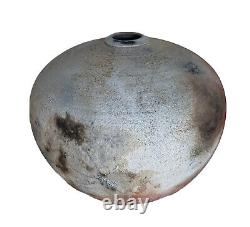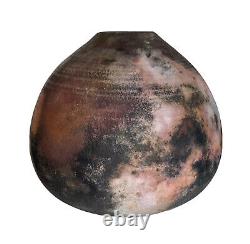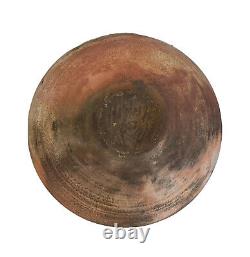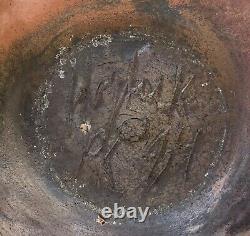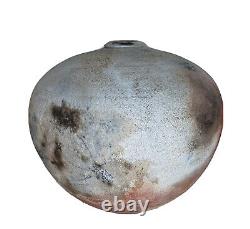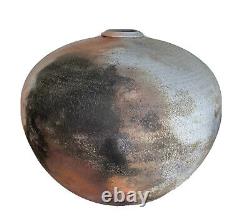 Available is a Large Vintage pit fired Pottery Pot, Signed Hogback, RK'84. There is a hog symbol impressed in the middle.
The artist that created this fabulous work of art is Bob Kizziar. The pot measures 13-1/4 inches tall and 14-1/2 inches at the widest. Bob Kizziar - ceramic/metal sculpture. Since the mid 1970's Bob has dedicated a great part of his life to clay. The vessel has been his consistent form of expression.
Bob is a superb craftsman when it comes to the use of the potter's wheel. Finishes of his work, however, that bring him distinction. Bob's pottery surfaces have a design derived from a balance of chance and control in the firing process and his pieces have a presence that is enhanced by the contrast of their rough-hewn forms while the process and the artist's hand are evident in the elegant finishes.
Bob has had his work accepted in exhibitions across the nation and internationally, and enjoys an extensive national list of collectors. Bob and his wife Jenny Kizziar have conducted and participated as experts in workshops throughout the west and in Ireland and Germany. Bob has spent many years in various capacities as an Arts Administrator including serving as Chairman of the Art Department at Fresno City College. Bob lives in Cathlamet Washington with his wife Jenny and dog Cutter.

---