Joel Edwards RARE Vintage Studio Handmade Blue Glaze Art Pottery Round Vase 6H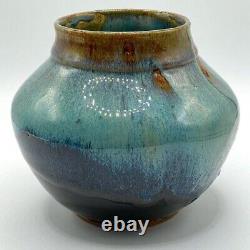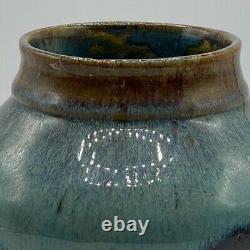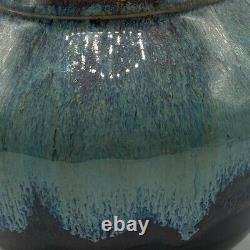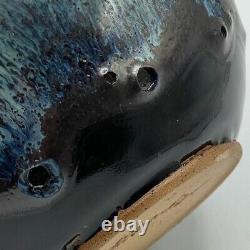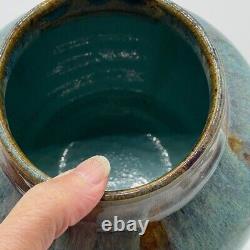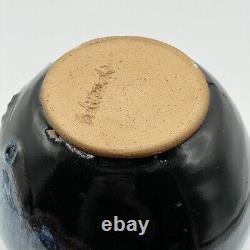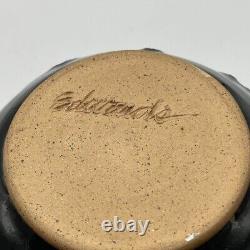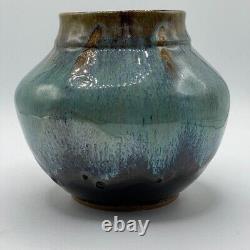 Joel Edwards Vintage Studio Glossy Handmade Blue Glazed Art Pottery Round Vase Works by Joel Edwards (1923 - 2007) are highly prized by collectors and museums alike because of the sheer power of his artistry and talent for creating compelling textures and forms. This beautiful piece of art pottery was turned on a wheel (you can see the ridges inside) than glazed in shades of blues and brown. The process included creating indentations (like little craters--see image 4) which is signature to Edwards.
As with all Joel Edwards pieces, this is a one-of-a-kind item. Signature is incised into bottom. Condition: There is one very small chip at the base (shown in image 8) which you do not see unless you turn it over; otherwise this is in pristine condition. Measures: Height 6" Across mouth 3.75" Across base 3.25" Circumference widest just under 20" Please shop my entire store.

---