Eugene White California Studio Pottery Turquoise Blue Charger Tray Early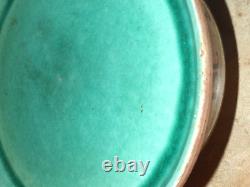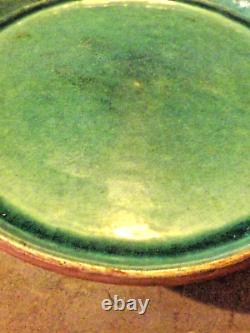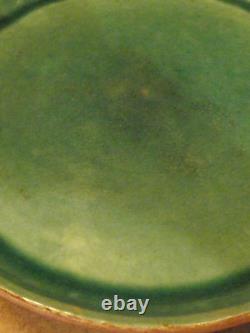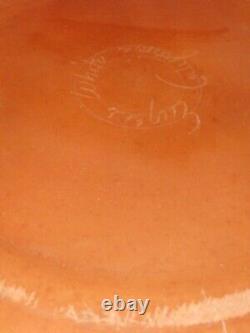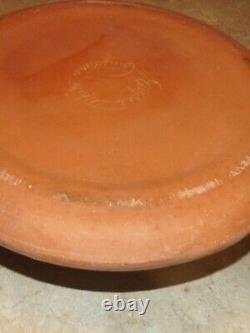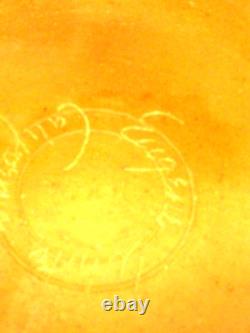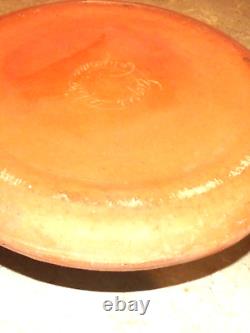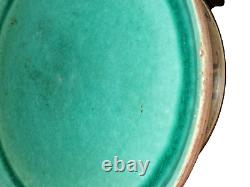 I just recently discovered this charger plate among my Mother's item, I have had stored for about 4 years, since she passed. I only have comments passed to me from family, she and my dad were married in 1945.
His cousin was an art and pottery buff who worked and lived in California, I do not know where, He sent this tray to my Mother for her wedding. She always loved Southwestern decor and pottery items, she must have used it to place maybe under a plant or object the crazing has happened from use over the years, my photos are not good so if you are seriously interested in the plate I can get someone to make better ones at your request, the signed back shows up good. From the primitive look of the glazes this could be one of the earlier object made as a prototype possibly.
Thanks for looking at this item of true art pottery history.

---